What's On
Karratha is a vibrant city with plenty to do – whether you're into nature, interested in history, want to take in some culture or simply looking for a nice meal. Searipple runs regular shuttles into the city centre. At Searipple Village we pride ourselves on providing our guests with a wide range of options to keep them entertained during their stay. We're always planning events to help make Searipple feel like home.
Community Events
Our community is made up of more than 22,700 residents, including ancestors of the Ngarluma, Yindjibarndi, Mardudhunera and Yaburara people. Across six towns; Dampier, Karratha, Roebourne, Wickham, Point Samson and the historic village of Cossack, our community enjoy an extensive calendar of sport and cultural events plus modern facilities and services, as we work toward our vision of being "Australia's most liveable regional city."
There's always something to do in Karratha, check out the community events calendar!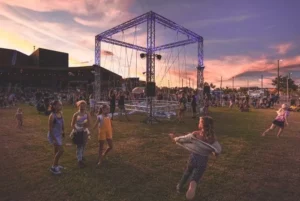 Hearson Cove
A short drive out of Karratha, this is a perfect swimming spot at high tide that captures the unique coastal beauty of the Pilbara. Low tide offers the opportunity to witness the unique Staircase to the Moon.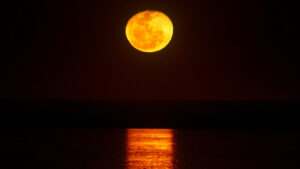 Murujuga National Park
The rugged beauty of the Burrup Peninsula is home to some of the world's oldest rock petroglyphs – capturing at least 47,000 years of human existence. A 700m viewing platform allows visitors to explore this unique artwork.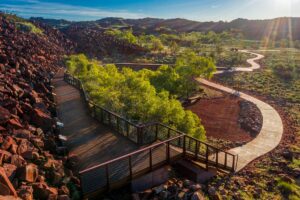 Seafest – Annual Searipple Community Festival
Enjoy market stalls, food vans, licensed bars, live music and free activities for the kids and plenty of entertainment!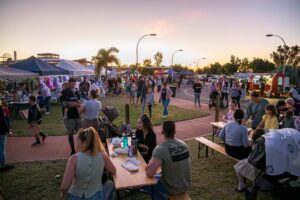 Theme Nights
Join us for a fun-filled dining experience with our award-winning theme nights!
From exotic cuisines of Asia to hearty European classics, we've got something for everyone's tastebuds.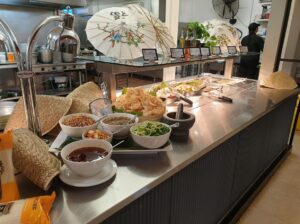 FeNaClNG Festival
2023 marks FeNaClNG's 51st Year, featuring two fun-filled days of festival activities, including sideshow rides, carnival games, food stalls, community displays, markets, entertainment, live music and a spectacular fireworks display.
The festival name is derived from formulas for Iron (Fe), Salt (NaCl) and Natural Gas (NG); represents some of the Pilbara's richest minerals and largest resources trade.